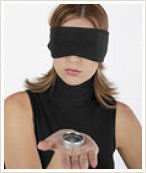 Life - Career Transitions


"If we take an active responsibility for helping to create our present situation, this empowers us with the recognition that we can change it."
Dan Millman



On a crossroad and wondering where to go next? Perhaps you have you experienced a major change in your career, relationship, home or other area in your life that may leave you feeling somewhat stuck. Or you have got a dream or project that you want to manifest but don't know how to get started?
Life Transitions can be challenging, overwhelming and confusing.

Coming to terms with major changes can be difficult because often you may be confronted with your past and some unfinished business. Memories of unresolved issues can trigger responses that leave you at a temporary loss, wondering how to deal with the situation.
But we can decide..Change is inevitable, growth is optional! Transitions can open many new doors & opportunities…if you decide to accept handling the changes at hand. It requires to be honest with yourself and to be willing to learn how to grow and flourish no matter what the situation may suggest otherwise in your transition.
Transition coaching is designed to support you to handle any challenging transitory situation in your life with a profound sense of empowerment. It will give you clarity and confidence in times of uncertainty and fear. It will help you to move forwards in your life with a new perspective, confidence and love. .
Learn more about the coaching process. Click Here

When you are ready to experience what a complimentary session can do for you, please contact me